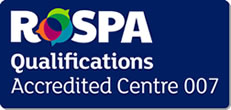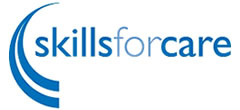 Upcoming Courses
| Course Name | Venue | Date | Duration | Spaces | |
| --- | --- | --- | --- | --- | --- |
| ROSPA LEVEL 3 AWARD FOR SAFE PEOPLE HANDLING AND RISK ASSESSMENT IN BRITTON PRICE TRAINED CARE AND NURSING HOMES | Britton Price Training Room Bromyard | 23/02/2022 | 2 | 10 spaces | Book Now |
Britton Price Training provide the first and only Level 3 National Award train the trainer course aimed at and delivered only to the care and nursing home sector.
Our programme is OFQUAL regulated and accredited by ROSPA Qualifications, ensuring the most robust quality assurance of any training of this type.We meet and exceed the required fundamental standards as set of by the Care Quality Commission in all of the required areas.
But it's not just the quality of our training programme that sets us apart, we recognise the challenges that face care staff on a daily basis and provide an unrivalled level of pre and post training support to ensure maximum safety to staff and residents at all times.
We supply all of the training material required by in house trainers to deliver professional training for Level 1 (load handling) and Level 2 (people handling) to all staff who will then receive a nationally recognised award and proof of competence.
Additionally, all of our training is tailored to reflect each individual customer's requirements and policies ensuring we meet our own goals of delivering the most specific, relevant training in the market.
All customers have access to our online training portal where they will find huge amounts of reference materials including  training videos, safe systems of work, legislation guidance, training manuals and many more useful resources.
After 2 days of training, all our trainers were far more confident in their presentation skills and knowledge than when they arrived – in fact it brought out the best in them – thanks to the teaching and encouragement of Mark, our trainer. A thoroughly enjoyable course, and a good way of bonding as a team!